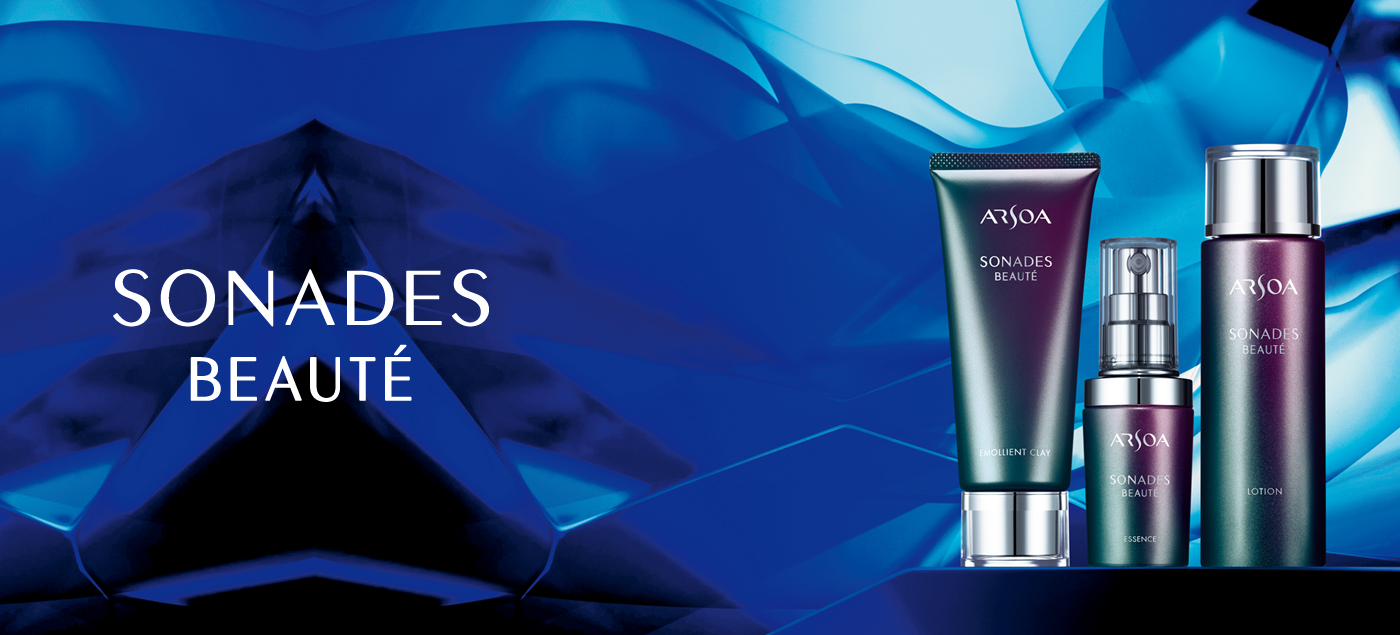 A time slip experience for your skin.
The moisture gives your skin joy and confidence.
This brand is for today's women who wish to stay beautiful forever.
To support timeless skin and its infinite possibilities,
we, Arsoa, created the aging skin care* brand,
Sonades Beauté, a fusion of majestic natural blessings and our unique science.
The products help create a new beauty as you age. Now, experience the glow of beauty with rich moisture.
For people who wish to obtain timeless skin.
The sebum that is necessary to keep skin moisturized begins to decrease in a person's mid-twenties.
This makes skin tend to become dry and the barrier function*1 less efficient,
causing skin problems such as wrinkles and sagging.
Sonades Beauté is a highly moisturizing*2 skin care brand that supplements insufficient sebum in the skin with emollient ingredients and helps skin enhance beauty.
An anti-wrinkle action that makes fine wrinkles caused by dryness inconspicuous has been recognized.*3
Jade butterfly plant extract combats the signs of aging.
Arsoa's researchers have spent many years researching the product's original moisturizing ingredient, jade butterfly plant extract.
This extract is found in the seeds of tall trees in India, Malaysia, and China.
It is very rare to see the flowers as they bloom at night.
The product multidirectionally works on the signs of aging such as dry skin and insufficient elasticity.
* :Skin care according to age.
*1:A protective effect created on the skin surface by the stratum corneum and natural cream (sebum film).
*2:Compared to our company's products
*3:Lotion and essence evaluated for efficacy.