You
Get your Invitation Code in your "My Account" page and tell it to your friends.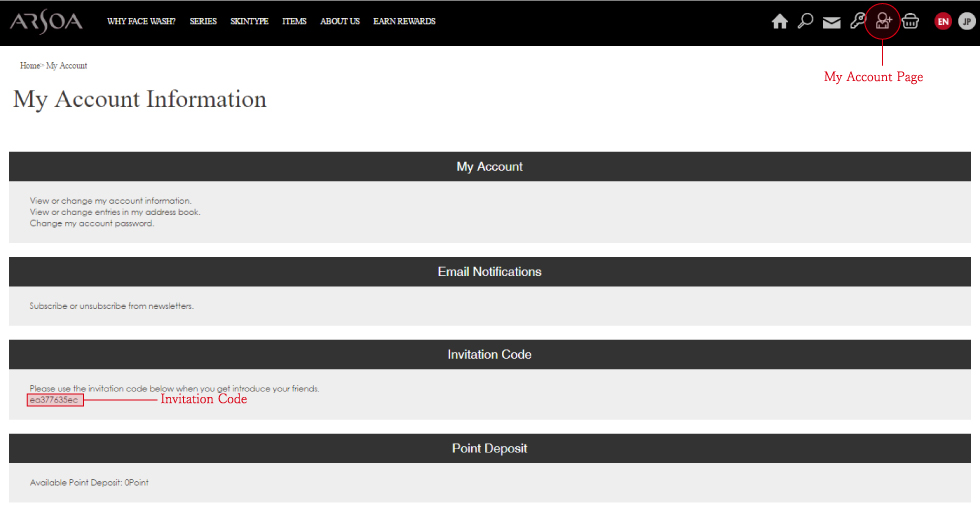 You will receive $10 off coupon when they buy our products! It will be sent by e-mail.
※In this case,"You" means "EXISTING CUSTOMERS". (Must have an account and must have made a purchase previously)
This coupon has an expiration date.
Your friends
Enter the Invitation Code on the entry field when you sign up.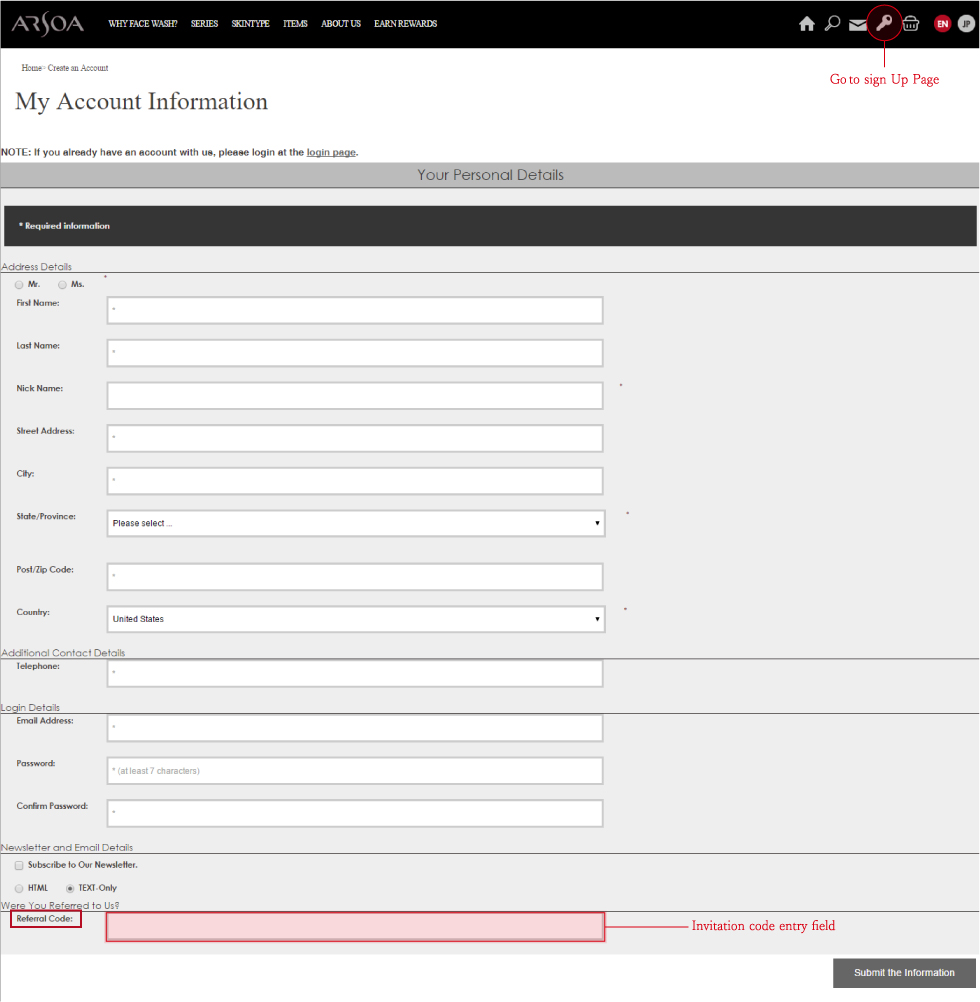 /

Your friends will get "Thanks e-mail" with $10 off coupon code! Enjoy your shopping at ARSOA USA!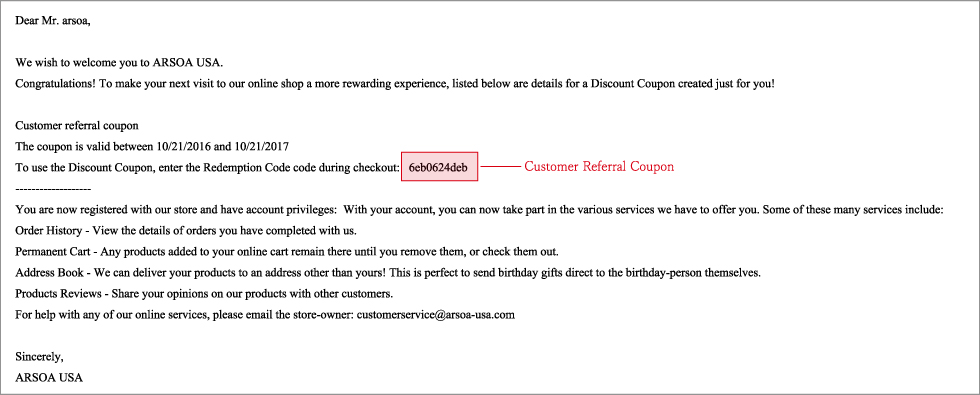 The following cases are NOT eligible for the Referral Program
・The new customer has shopped at ARSOA USA before.
・The new customer has the same address as an existing customer.
・The order is canceled by the customer.
・The email address of one or both of the parties is invalid.
・The existing customer has not purchased any ARSOA products through this website.
How to use the coupon
Enter your Coupon Code when you place an order.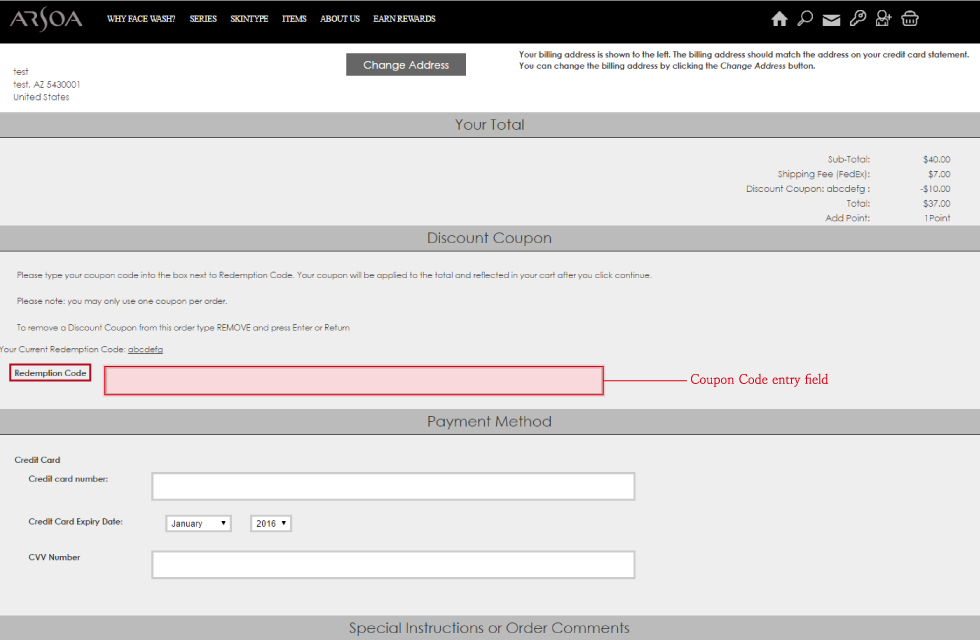 You can see the discount on your check out page.
※The rate of the coupon depends on time and situation.